WILD GEESE LODGE CONFERENCES VENUES
Royal Musasa
Exposed white beams, full-height glass windows, and doors, panoramic views over green lawns with mature Musasa trees. The venue has its ladies & gents washrooms, plus air conditioning for optimal comfort.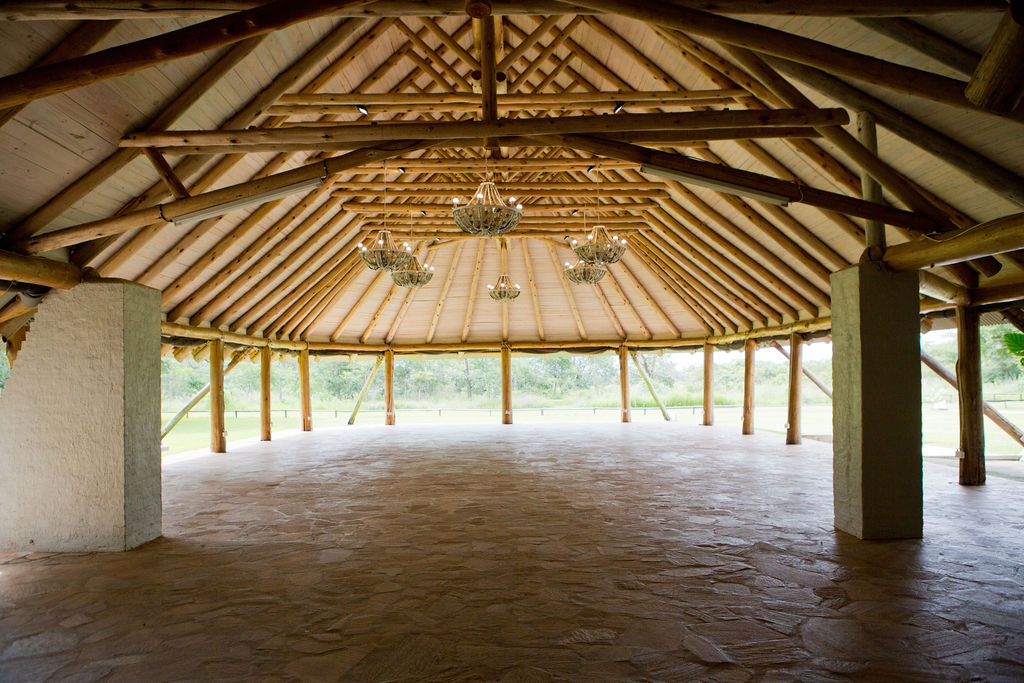 Pavilion
Rustic light gum pole beams and supports, whitewashed pine ceilings, ethnic chandeliers, panoramic views over green lawns, and mature Acacia trees. This venue is partially open-air with ladies and gents washrooms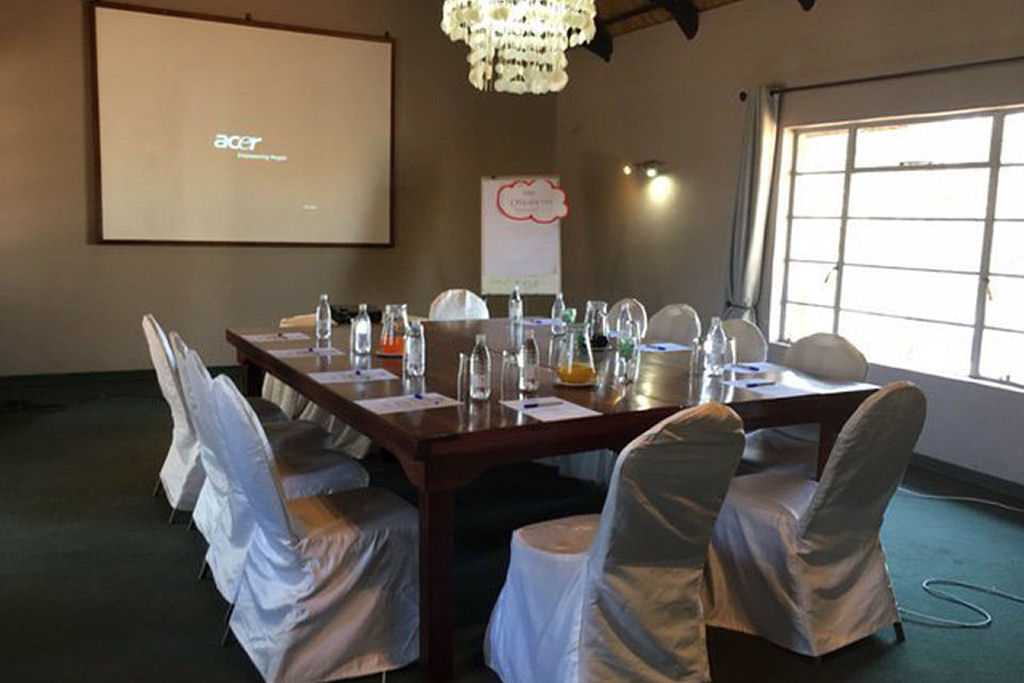 Savannah
A thatched venue, situated in an area amongst young Musasa trees. Suited to host smaller exclusive meetings.
Acacia
Beautiful space with an exposed whitewashed ceiling, big glass front door, and windows with breathtaking views of the manicured lawns and the Mazowe Valley in the distance.